Exploring Sicily on a private yacht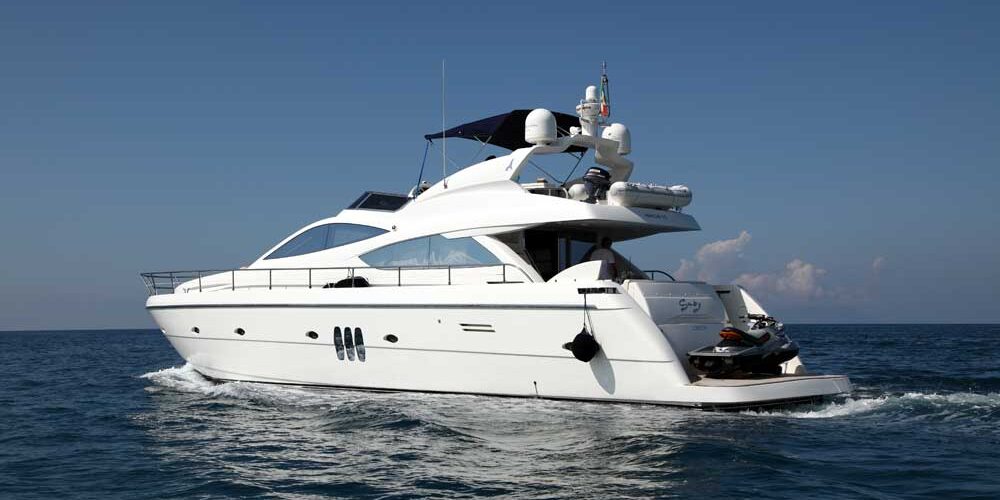 Exploring Sicily on a private yacht is one of the best ways to enjoy your holidays in the Mediterranean.
Travelers who dislike long car transfers often ask us: how do you get all around Sicily without a car? Cruising on a crewed yacht is the most honest answer!
In this guide, you will find some inspiring suggestions for your holiday, destinations worth exploring, the relevant ports to access them, and the answers to some of the most common questions we get asked about yachting in Sicily.
Top yachting destinations to visit in Sicily
Sicily is very generous in terms of history, traditions, culture, good food, and wine, of course.
We have picked six top destinations you can reach with a yacht, from east to west.
Giardini Naxos
Giardini Naxos is a pretty village on the coast with a distinctive southern seaside atmosphere. You can anchor your yacht here, enjoy a nice walk by the sea, and stop at the shops and cafeterias.
When you arrive in Giardini Naxos with your yacht, you can plan to reach the nearby Taormina, a lovely town located at an approximately 30-minute drive in a panoramic hilltop position.
In Taormina, we suggest you take a guided tour of the historical center, including a visit to the ancient Greek theater with breathtaking panoramic views over the bay, one of the best archaeological sites on the eastern side of Sicily. During summer, this is also a venue for art performances and concerts.
Cefalù
A charming seaside town on the Tyrrhenian Sea, Cefalù has a small but very characteristic historical center and beautiful sandy beaches that enjoy some breeze from the sea.
If you plan to visit Cefalù in the summertime, take a moment to visit the Duomo and then sit at a cafeteria to taste a refreshing mulberry granita.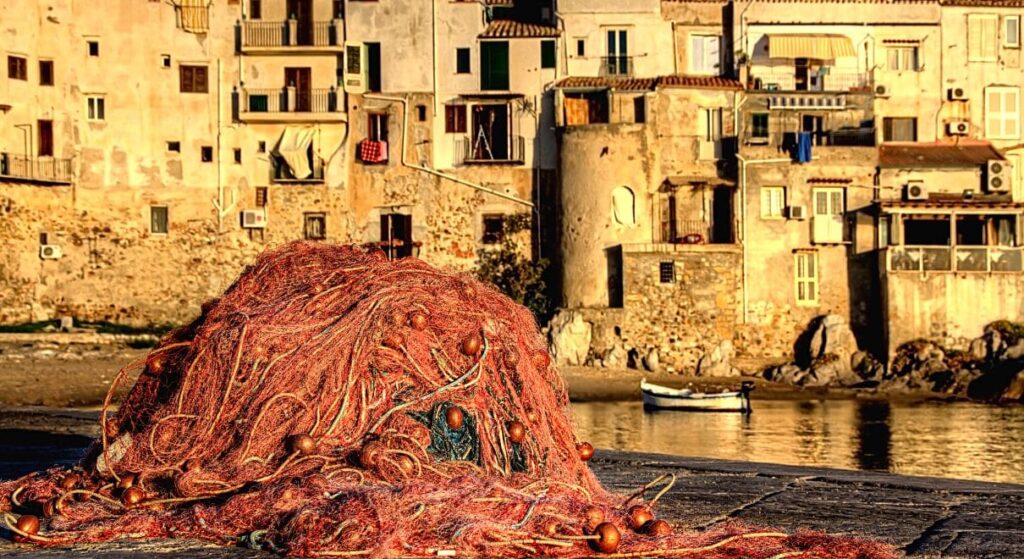 Palermo
Palermo is the capital of the Sicilian region and certainly one of the unmissable destinations in Sicily.
The city has an international airport. Therefore, it might be a good starting or ending point for exploring Sicily on a private yacht, or you can reach Palermo on your private yacht and anchor for a shore excursion.
Once you are in Palermo, in fact, you should not miss a guided tour of the city, which is rich in history, art, and traditions.
Touring the historical center, you will see most of the landmarks of Palermo, some of which are listed as UNESCO World Heritage Sites. To name some of the best renowned:
The Cathedral
Royal Palace and Palatine Chapel
San Giovanni Degli Eremiti (St John of the Hermits) monastic church
Praetorian Fountain
Teatro Massimo
Church of San Cataldo
Also not to be missed is a tasting experience of the world-renowned cannolo, a pastry consisting of a shell of fried dough filled with sweet and creamy ricotta cheese.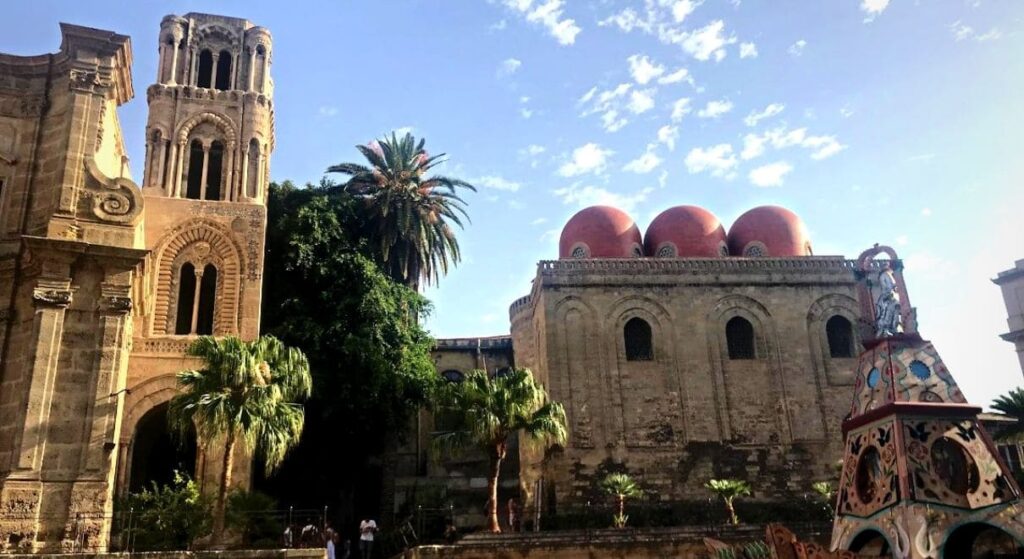 Marsala
A city with a very long history, founded by the Carthaginians and then dominated by the Romans, the Normans, and the Aragonese. Marsala became a wealthy city due to its geographical position that favored commercial traffic.
Despite all these centuries of history, today, Marsala is best known as a city of wine for the production of its traditional DOC fortified wine, which developed at the end of the 18th century under the direction of English merchants settled in Sicily.
The dry version of Marsala can be served chilled with strong-tasting cheese, while the sweet version is usually served at room temperature to accompany desserts.
You can reach the Egadi Islands from Marsala, which we will describe later in this article.
Porto Empedocle
Porto Empedocle is the nearest port to Agrigento's archaeological area: The Valley of Temples.
You will need a car transfer of approximately 20 to 30 minutes to visit the impressive Doric temples dating back to ancient Greek times, which UNESCO has included in the list of World Heritage Sites.
Agrigento is, in fact, one of the most important Archaeological Sites in Western Sicily.
Even if you are not particularly interested in ancient history, you will like a walk in The Valley of Temples. We recommend having an excellent guide to enjoy the tour most.
Syracuse
If you are exploring Sicily on a private yacht, this is undoubtedly one of the stops to include in the itinerary.
It was the most important city of ancient Greek times. Syracuse is a must-see, beautiful town and undoubtedly one of the most important Archaeological Sites in Eastern Sicily.
Once you are at shore in Syracuse, you might start visiting the old historical center located on the island of Ortygia, which is connected to the mainland today through two bridges. Then continue your exploration with the nearby Neapolis archaeological site, which you can reach by car.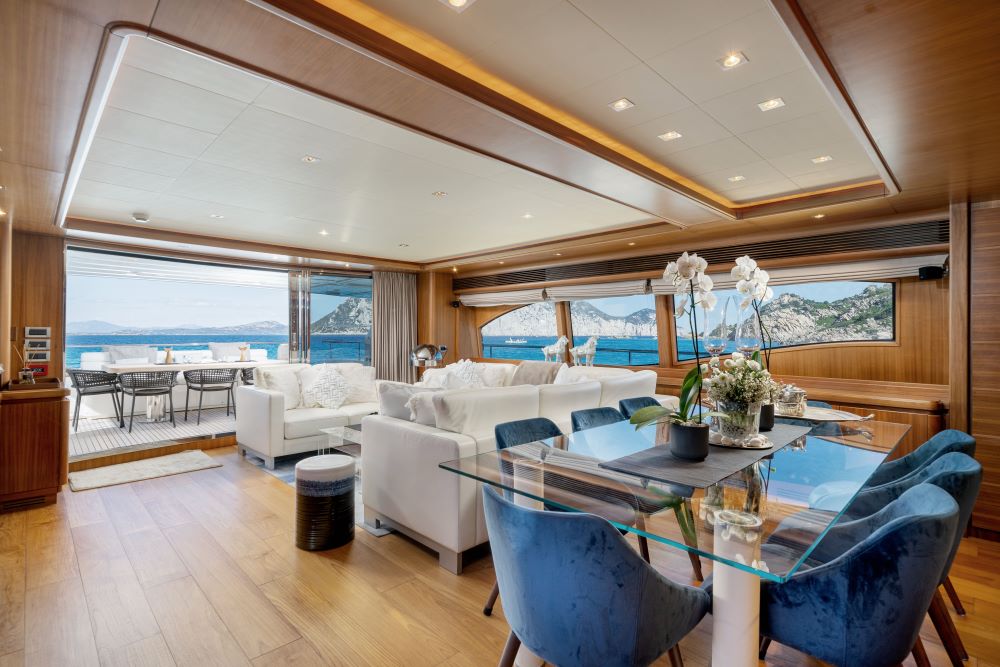 Where to go for excursions and short holidays on a crewed yacht in Sicily
If you plan to spend your holidays in the Mediterranean and you want to experience just a few days on a private yacht, you are probably wondering where to go for excursions and short holidays.
Sicily offers many options for sea lovers, and we at L'Isolabella have selected something that might suit you.
Here is our short list of the three top destinations where you can relax aboard crewed yachts.
The Bay of Taormina and the Cyclopean Isles
For a short excursion on a crewed yacht in Sicily, you can consider cruising from the bay of Taormina Southworth to Catania. The coastline is beautiful, with crystal clear water, and moving along the coast, you will reach Aci Trezza and Aci Castello to enjoy the view of the Faraglioni.
The Faraglioni are also named The Cyclopean Isles, a small archipelago made of basaltic rocks that resulted from an intense volcanic activity about half a million years ago.
This area is a marine park created to protect the landscape, which holds historical and cultural value, and to preserve the local fauna and flora that also have a significant scientific value.
For this reason, anchoring in this area is not allowed.
The Aeolian Islands, including Lipari, Vulcano, and Stromboli
If you have a few days at your disposal, The Aeolian Islands are one of the best yachting destinations. This archipelago is located in the Tyrrhenian Sea, northeast of the Sicilian coast in the province of Messina.
The archipelago consists of 7 proper islands and several rocky outcrops.
The largest island is Lipari, and from the sea, you will undoubtedly notice its castle, which is an impressive fortress.
Two other islands, Vulcano and Stromboli, are still active volcanos.
The whole group of islands has been inscribed in the UNESCO World Heritage for being an outstanding record of volcanic island-building and destruction and for allowing vulcanologists to study these phenomena since the 18th century.
The Egadi Islands, including Favignana, Levanzo and Marettimo
Equally famous, the Egadi Islands also are an excellent choice for yachting. This group of 6 islands is located off the northwest coast of Sicily, the main islands being three:
Favignana, with beautiful beaches and characteristic white houses with blue or green windows.
Levanzo is famous for the "Grotta del Genovese," a cave with Neolithic paintings and Paleolithic graffiti.
Marettimo was an essential point of observation during ancient Roman times.
It is possible to reach the Egadi islands from Marsala and Trapani and enjoy the sea caves, the beaches, and the small villages.
You can find some more destinations suitable for luxury experiences on the sea among our suggested itineraries in Sicily by luxury yachts. L'Isolabella proposes yacht sailing holidays in Sicily on board luxury crewed motor yachts, sailboats, and Turkish gullets.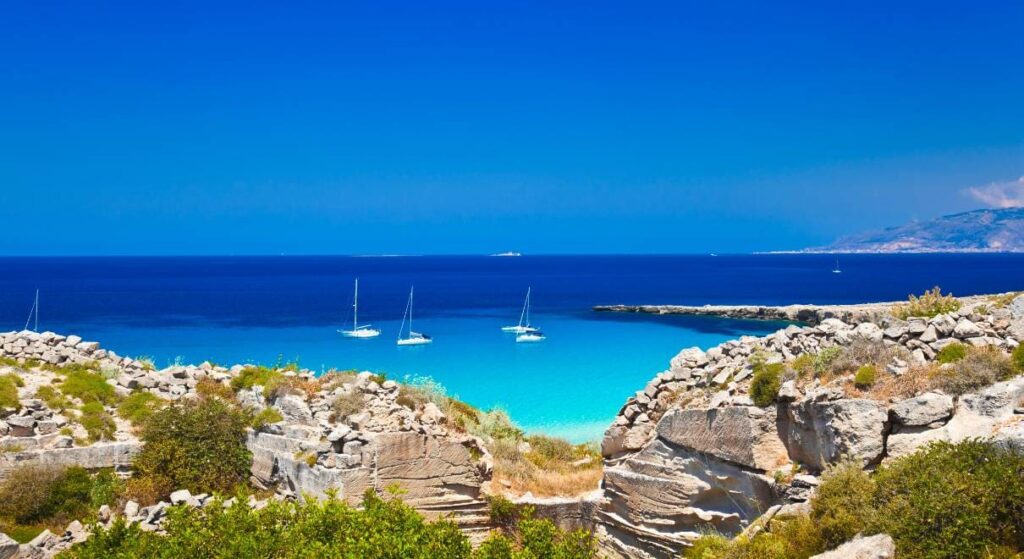 Things to know before you book a luxury yacht cruise in Sicily
With many different itineraries available to cruise around Sicily on a private yacht and so many possible options, we want to answer the most frequently asked questions.
Check out this list of things to know before you book a luxury yacht cruise in Sicily.
What is the yachting season in Sicily?
The yachting season in Sicily goes from April to October. Sicily is a southern Mediterranean destination and enjoys a temperate climate.
The sea water's temperature is warm, making it suitable for swimming for an extended period from June to late September.
Is Sicily good for sailing?
Sicily is a good destination for sailing.
If you like sailing boats over motor yachts, we recommend crewed sailboats and Turkish gullets with crew on board, like the ones we propose for luxury crewed yacht holidays in Sicily.
How long does it take to sail around Sicily?
We recommend exploring Sicily in two weeks if you want to sail or yacht around the island and have enough time to visit the most remarkable areas.
What is a good itinerary for exploring Sicily on a yacht in fourteen days?
Exploring Sicily in fourteen days allows you to circumnavigate the island with your private yacht, including stops at the most impressive sites.
A good itinerary on a yacht in fourteen days can start from a marina near Giardini Naxos, with a visit to Taormina, then continue north, counterclockwise, to the Aeolian Islands.
From there, you can go east and reach Cefalù first and then Palermo.
Now continue south to Trapani, the Egadi Islands, and Marsala, ending up in Porto Empedocle, near Agrigento.
The last part of the yacht tour will bring you back to the starting point, with stops at the impressive cities of Ragusa and Syracuse.
You can find more inspiring ideas in our sample itinerary for the Sicily circumnavigation.
Is it better to fly into Catania or Palermo?
You can choose whether to fly into Catania or Palermo depending on the tour of Sicily you want to have.
For a complete circumnavigation of Sicily, you might choose Palermo and sail counterclockwise to explore the Western coast, Trapani, Marsala, and Agrigento.
From Catania, you might go Southern to Syracuse or Northern to the bay of Taormina or start a complete circumnavigation of the island.
Is it possible to have a crew on board the yacht in Sicily?
It is undoubtedly possible to charter a luxury yacht in Sicily and have the crew on board. This is what we suggest for a good, relaxing experience, especially if you plan to spend one week or even fourteen days in Sicily.
Depending on the yacht's dimensions, you can have a minimum of 2 and a maximum of 5 crew members on board.
Can yachts cross the Mediterranean?
Luxury crewed yachts can cross the Mediterranean and combine some of the most appealing destinations.
For example, you can explore the Southern Mediterranean Sea from the Amalfi Coast to Eastern Sicily and even continue Southworth to Malta.
Sicily is doubtless an ideal destination for sea lovers, and cruising around on a private yacht allows you to enjoy the sea and the beauty of the landscape while adding different experiences and places to see to your itinerary, taking off the stress of long car transfers.